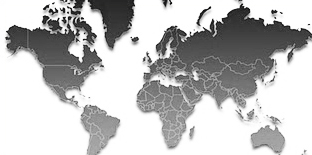 CDP and contardinero.com work with a broad network of international distributors in both America and Europe.
The success of CDP's products in Spain has produced a growing interest of foreign companies in the USA, Europe (France, Austria, Germany, the Netherlands, United Kingdom, Ireland, Portugal, Greece, the Czech Republic, etc) and other Latin American countries (Argentina, Mexico, Chile, Peru, Colombia, Costa Rica, Dominican Republic, etc.) contributing to a globalization of our company and its consolidation in new markets.
A listing of these international distributors is shown next:
AMERICA:
Colombia:
Centro de formación y Distribución
EQUIPOS Y MEDICIONES TÉCNICAS LTDA
http://www.equiposymediciones.com/
Venezuela:
Centro de Distribución
CORPORACIÓN MODUL SISTEMS C.A.
http://alcoholimetros.com.ve/
Argentina:
INTER EXPORT ARGENTINA
http://www.interexport.com.ar/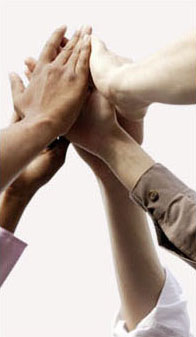 Paraguay:
CHACO INTERNACIONAL PARAGUAY
http://www.chacointernacional.com.py/
Perú:
CTM TECNOLOGIA Y CONTROL
http://www.ctm-tectrol.com/
INDUSTRIALES QUIÑONESS.A.C.
http://www.iqsac.com.pe/alcoholimetros-productos.html/
Costa Rica:
Grupo S Las Condes S.A.
Teléfonos: (+506) 22571356 / (+506) 8367-7777 / (+506) 88105201.
Email: info@grupolascondes.com / esteban.escalante@gmail.com
Facebook:https://www.facebook.com/AlcoholimetrosCostaRica
Dirección: Avenida Central y calle27. Edificio color blanco de dos plantas a mano izquierda #0022, Oficina #3. Barrio La California, San José, Costa Rica.
SEMSA. Servicios Electromédicos del Este SEM S.A.
Teléfono: (506) 2248-0308.
Móvil: (506) 8367-7777
Email: info@semsa.co
URL: www.semsa.co
Dirección: Avenida 3ra, calle25, Casa #2575. Casa azul con blanco de dos plantas a mano izquierda.
Barrio Escalante, San José, Costa Rica.
República Dominicana:
VILALTA TECHNOLOGY,S.A.
http://www.vil-techcommunication.weebly.com/
México:
DIHERI MEXICANA S.A. DE C.V.
http://diheri.com/
Bolivia:
PROVEEDURÍA INDUSTRIAL
http://www.proveeduriaindustrial.com/
Tel : 00591 – 3-344 9595 – Fax 3- 345-5101
Cel : 00591 – 77655444 –
Email : ventas@proveeduriaindustrial.com
Casilla Postal : Nº 1333 – Santa Cruz
BioTECNO Ltda.
Calle Pero Vélez No. 41
Santa Cruz – Bolivia
Movil: +591 690 52054
Telf. +591 3355 6750
Fax: +591 3355 6417
www. biotecno.com.bo
email: info@biotecno.com.bo
Panamá:
V9 IMPORTS S.A.
Calle 50 y Avenida Justo Arosemena. Edificio Artimuebles Local 2.
Bellavista. Ciudad de Panamá, República de Panamá
Contacto: Roberto Ruiz Díaz
Tel. 507- 6239 4668
507- 263 6601
V9imports@gmail.com
Robertoruiz0202@gmail.com
Chile:
SERVICIOS GENERALES PLANTA S.A. – GPS S.A.
Llano Subercaseaux 3791 Of. 307 – San Miguel
Santiago – Chile
Tel.: (56-2) 324 50 464
e-mail: gpssa@gpssa.cl
web: www.gpssa.cl
EUROPA: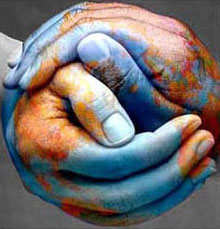 Islas Canarias:
GLOBAL EMERGENCIAS
http://www.globalemergencias.com
Raimundo Lulio, 98 La Pardilla 35216 Telde – Las Palmas – España
info@globalemergencias.com
Tel: +34 828 013 093 / +34 629 06 75 73
Portugal:
CLINICASE
http://www.clinicase.pt/
Montenegro:
CONTOT
http://www.contot.com/
Grecia:
OPUS TECHNOLOGIES
http://www. opustech.gr
Papagiagou Vasilis
Sales Director
+302310303663 fax +302310303840
info@opustech.gr
55535 / Pilea / Thessaloniki / Greece
Andorra
Engrup S.A.
A-701424-D
Dirección: Crta. La comella Nº 29 Edifici El Ribal
Andorra la vella
AD500
Andorra la vella
Teléfono: 00376 800410
Fax: 00376 825693
http://www.engrup.com/
MIDDLE EAST:
Arabia Saudita, Baréin, Catar, Emiratos Árabes Unidos, Iraq, Israel, Jordania, Kuwait, Líbano, Omán y Palestina:
GENOCHEM WORLD SL
Avenida Cataluña 16, Entresuelo IZQ,46021, Valencia, Spain
Tel. +34 96 306 73 69
Mobilevil. +34 601 47 69 47
info@geno-chem.com and ventas@geno-chem.com
www.geno-chem.com