Description
Why should you get a cardboard shredder?  If you are a business owner who has to send many packages daily and you need to protect them from possible damage during transport, with the Cardboard Shredding Machine for Filling and Packaging you do not have to spend money on extra packaging materials. With our shredder, you can manufacture your own protective material. You can crush, cut and drill old boxes and turn them into a resistant, flexible, comfortable and very practical packaging solution. The CDP-2023 cardboard shredder and cutter is an indispensable tool that promotes the economy and allows you to take advantage of old cardboard and paper and extend their useful life.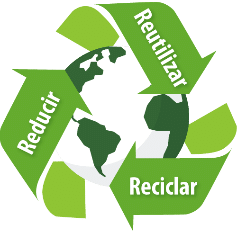 The utilities are multiple: protection, wrapping, filling, presentation, etc. The Cardboard Shredding Machine for Filling and Packaging is very easy to operate. It allows the cardboard to be cut in a special way, transforming it into a flexible and resistant material. The cardboard boxes, once they pass through the shredding machine, become a flexible elastic mesh very useful for wrapping and protecting delicate items.
Why choose our cardboard shredder?
Compared to most models, the compact and small size of our shredder allows it to be placed on any desk or surface.
Although it is a powerful machine, it can be placed on the table, since it does not produce a lot of noise or vibrations.
In addition, it has strong cutting rollers that allow crushing and perforating the cardboard and easily converting it into a perfect filling material for packaging.
It is suitable for any size of cardboard. If the cardboard plate is too wide, it will cut the excess simultaneously so it can be later used.
The cardboard shredder is controlled by a switch with three options: on, off and reverse. The reverse option is very useful if the cardboard sticks to the blades, to remove obstacles so you can continue working.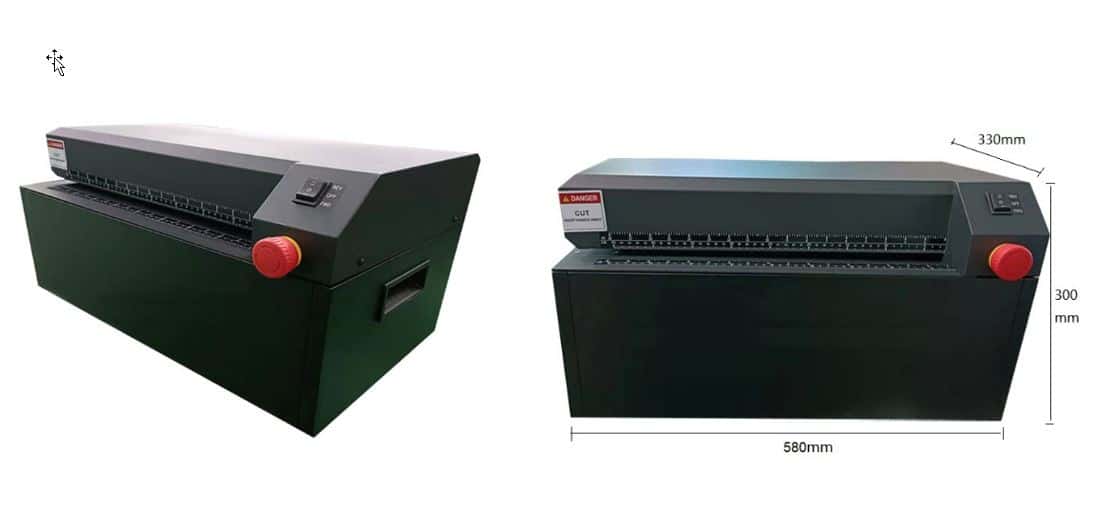 Technical specifications
Model: CA-400
Cutting width: 420 mm
Cutting capacity: 1 layer, height 10mm
Switch type: Switch (three positions: REV/DE/FWD)
Machine dimensions (L * W * H): 580*330*285mm
Weight: 55kg
Cable length: 1200mm
Noise level (no load) /1M: 65db
Applications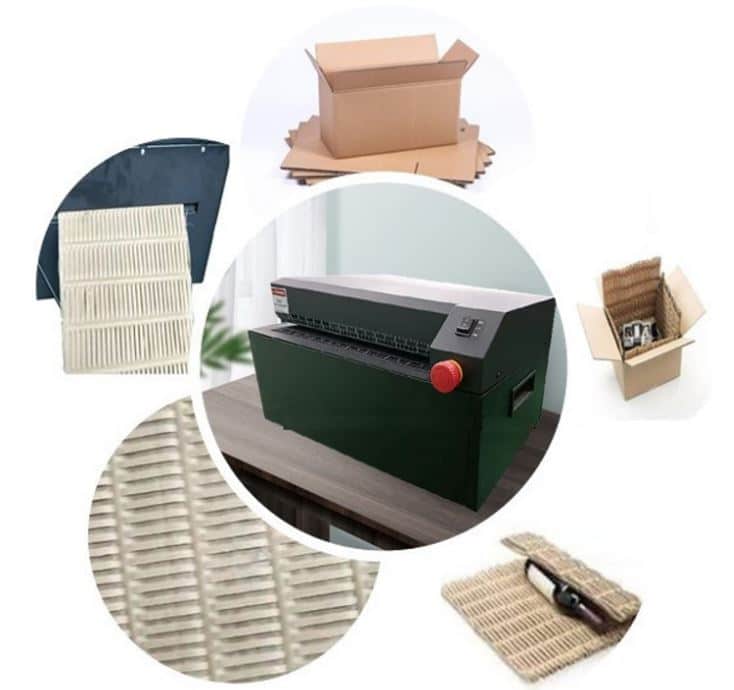 Environmentally friendly material very useful to safely transport a wide range of goods and products.
Much better than using plastic. Conveys good brand image, committed to the environment.
Conveys to the end customer a proper presentation of the product and care of it.
Ideal for wrapping any product and avoiding breakage.
Excellent filling material to prevent merchandise from shuffling inside the box.
It could also be useful to cover furniture, instruments, appliances and other surfaces when performing works or moving.
High resistance and shock absorption.
Very manageable, it easily adapts to objects of different shapes and sizes (vases, bottles, ashtrays, crockery, etc.) to cover and protect safely.